A couple of weeks ago, my BBFF (Book BFF) sent me the blurb for this book and my first reaction was along the lines of… "Thanks, but hard pass."
As the book kept appearing in my FB and GR feeds with that hot ass cover, it kept wearing me down.
 I kept thinking about it… and thinking about it… and I decided that I needed to give it a chance. I remembered how I dated an older guy or two when I was young, so I could see the draw. Never dabbled with a boyfriend's dad, though. UNTIL NOW!
I'm a Penelope Douglas virgin so I went in completely blind as to her style and writing abilities. I'm the first to admit that I'm a major snob about books. My wish for every reader is that all books be flawless, edited, perfect little gems. Small errors aggravate me and careless errors disrupt my focus when reading. That did not happen while reading this book even though it had some typos, some oddly placed commas, and missing periods in a few places. Under normal circumstances, I would have been hyper critical about it. But these aren't normal circumstances because Penelope Douglas hit this one out of the park. I gave ZERO fucks about these issues. This story was FIRE y'all. SILVER DADDY CHANGED MY LIFE.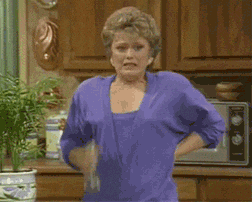 Forbidden romance tropes are tricky because they often walk the line between hot af and creepy. Some authors can't pull it off. My reading list is full of forbidden romance DNFs.
Lucky for us, Penelope Douglas knew what to do. I can only think of a handful of other books that gripped me the way this one did (reviews to come on one, two, three of them), and not surprisingly, one was also a book with a big age difference. A girl has her tastes, I guess. #fetlife
As for the taboo buzz surrounding this book… I would call it a soft taboo. Zero creep factor. Everyone's an adult, and Jordan is a mature, independent 19-year-old woman who makes her own decisions. The age gap is significant but not Anna-Nicole-Smith–J.-Howard-Marshall significant. The guy is young enough to still look like this:
Trust me, any woman who gets to spend her nights with Pike is living her best life.
Birthday Girl had me turning the pages during marathon reading sessions, and I'm not known for my attention span, so that's saying something. I was blown away by the passion and the bit of suspense surrounding their relationship as it developed.
"But you kind of scare me, because I want you like I need air…"
Pike is sweet and caring, sexy and delicious. He even has a silver loofah that comes in handy in the shower. The build-up is slow but worthwhile. The chemistry is off the charts.
"I'm sorry, because," I whisper shakily, "this isn't the first time I wanted you to touch me."
Good lord. This was a rare find, and I'm so happy I decided to go against my initial reaction and read it.
"Jordan, God," he gasps, kissing me deeper. "What are you doing to me?"
Birthday Girl by Penelope Douglas is four sexy silver loofah stars. I am impressed and hope to see more gems from this author in the future.
Penelope Douglas' Website
Buy Birthday Girl Here